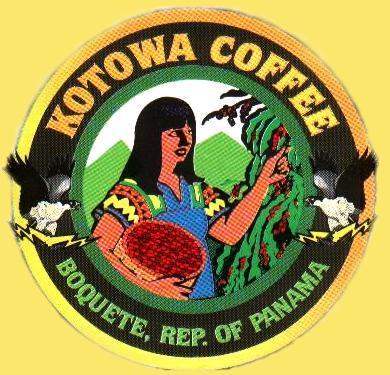 Kotowa Coffee
One of the best coffee's of the World, gives you the unique opportunity to visit their coffee plantations and processing mills in Boquete !

In a three hour tour, we will explain the complete process from the berry's on the tree until the specialty coffee's you will taste in the old historic mill.

We will tour the Kotowa farm, the modern environmentally clean Kotowa processing plant and the oldest still standing coffee mill of Panama ! (completely restored)
Absolutely unique and only available in this tour !
This old mill is almost a 100 years old! and was build by the founder* of Kotowa coffee.
We will show and tell you about the history of coffee and the daily life in the early 1900's on the Kotowa farm.

We also will tell you about caffeine, espresso, organic coffee, fair trade coffee and we will share with you the secrets of how to make a good cup of coffee !

The tour ends in the romantic tasting room in the old mill.
In this room we will spent an amazing hour of tasting and cupping.
We will tast the resuled of almost a century of hard work and Craftsman ship !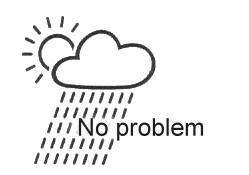 *Alexander Duncan McIntyre, the coffee factory is still run by the same Panamanian family

---

testimonials

We were left not being able to drink coffee the same way – which is a good thing!!
Not only is the Kotowa coffee plantation and processing mill an intriguing lesson in coffee - it is also a glimpse into the important history of coffee production in Panama, and a lesson in how a big, successful business can also be incredibly environmentally and socially responsible. I would highly recommend this tour to every person visiting the Boquete region.
read the complete review on TRIPADVISOR

Tours are organized..

Monday to Saturday at 2 PM
This will give you the morning for Hiking and Bird watching tours.

This coffee tour has no problem with rain even on the farm we will be dry.

The 2 PM Tours is the regular tour and is English spoken.

The 2 PM tour cost
U$D 35,- per person.
please note Including all tax !

Min. 2 persons to start the tour.

Tour includes
transfer from your hotel in Boquete to the farm, guided tour in English and extensive coffee tasting.
Reservations
E-mail
info@coffeeadventures.net
OR
call 720 3852 or 6634 4698

Tours on Sunday / holidays or on other times of the day are possible as
private tours.
Private tours are perfect for coffee professionals, family's with children or when you wish the tour on a special time.
Private tours can be Spanish, English or Dutch spoken.

For more info on the private tour click here.



Please note:
The phone number in the Lonely Planet is for the farm
for tour reservations . Please call 720 3852 cell phone 6634 4698