Bocas / Ngöbe Adventure
Sightseeing day tour

Boquete, Panama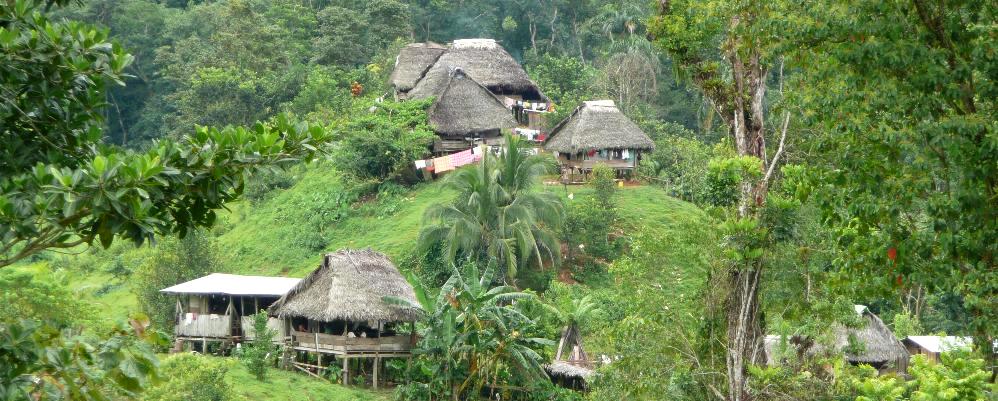 We start this beautiful day tour at 8 AM, pick up will be at your hotel in Boquete
Our destination... the Comarca of the Ngöbe Bugle Indians in Province Bocas del Toro

You will travel through some of the most beautiful rural territory's of Panama.
The first part of the trip goes through 4x4 country, the wilderness South East of Boquete.
Close to the village of Paja de Sombrero we will enjoy a cup of coffee with a snack on the
banks of a stunning Jungle river.

We continue and our travel will brings us over the impressive Fortuna dam,
if you wish we will have a look around.
We will continue the trip over the Continental divide in the direction of Chiriqui Grande where we will have a typical Panamanian lunch.

From here we go over the very beautiful coastal road in the direction of Almirante.
The road passes through the jungle, banana and pineapple plantations and Ngöbe Bugle Indian settlements.

We will stop at one of the settlements and if you wish you can visit the Ngöbe Indian family and there organic cocoa farm** (chocolate, see option 1).
You will be amazed to see the fully organic way the Ngöbe Bugle Indians farm and their love for the forest and wild life.
Also you have the possibility to see how the Peace corps is helping the Ngöbe Indians.

We can stop where ever you wish, so you can enjoy the views, the landscape and the people.
On our way back we will take a part a different route, this route is known for gorgeous views,
specially in the late afternoon light.
We will be back at your hotel in Boquete around 5 PM.



This full day excursions is a private tour!
Exclusive and only for your party!

Tour cost
149.00 US$ per person (Plus tax)
Minimum is 2 persons, every extra person adult or child is on this tour 50 % / half price.

This private day tour includes.
Staff: English, Dutch and Spanish speaking guide / driver.
Transportation: By modern* / new / Deluxe 7 person 4x4 Isuzu MU-X or Toyota Landcruiser
Including Full Catering: lunch, coffee, snack's, soft drinks and water..
Safety: Insect / snake kit, first aid kit, cell phone.

Safety: Insect / snake kit, first aid kit and radio's or cell phone and
always transportation on/close to the tour destination.

Check out the options below



Option 1: Visit of the cocoa farm owned by the Ngöbe.
The cost for this option is US$ 11,- person
We like you to pay the donation direct to the head of the family.
This is their tour, we will help and translate.

We highly recommend this visit also, specially with children..
On request of a peace core worker, we have helped with setup of the cacao tour in this village.
In the 10+ year we are visiting this family we developed a very special relationship
with the people of this village..result..
You feel welcome and will have unique positive inside in how the Indigenous live.



Option 2: This tour is also available as an Transfer/sightseeing tour and will brings to Almirante!
(Bocas del Toro)

Click here to go to the Bocas Adventure transfer/tour




Question(s) / Reservation
Coffee Adventures Tours
&
Tinamou Cottage
Jungle lodge

Always close to Nature.
Boquete Panama
---
Tinamou cottage our own
Deluxe jungle lodge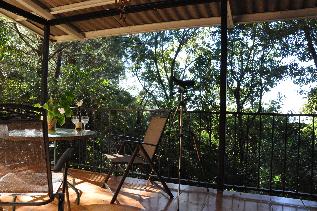 Located in the cool Boquete highlands on our private forest reserve

A bird watchers and nature paradise
on
Coffee estate Finca Habbus de Kwie.

You have a choice out of three romantic cottages privately situated in the forest.

---
Go to Tinamou Cottage home page
---

What makes
Coffee Adventures Tours special ?

Big reputation.
15+ years of experience.
Knowledgeable guiding.
The owners are also your guide !
Private customized tours.
Guaranteed private tours.
Tailored to your wishes.
English/Spanish/Dutch speaking

Transfers
Modern/safe/comfortable
4x4 cars (SUV's).
Advertisements free.

Rates
Competitive pricing!
Great Value !
You order direct.
Always a quote with all cost.
Clear and no surprises!











---
Contact Info

Coffee Adventures Tours
&
Tinamou cottage

Hans & Terry van der Vooren

Tel (507 Panama) 720 3852
Cell (507 Panama) 6634 4698
E-Mail Info@coffeeadventures.net




Finca Habbus de Kwie
Boquete Chiriqui Rep. de Panama
---

---