Ook in het Nederlands
Highland Tinamou Cottage
*****
The nature hideaway in the Boquete forest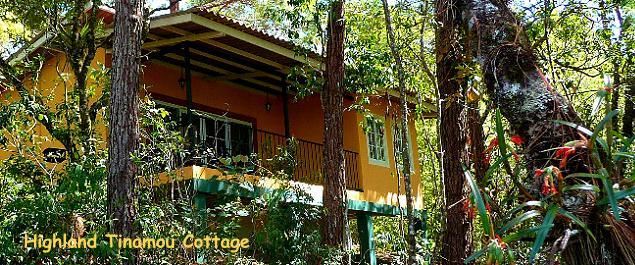 Pictures and more information.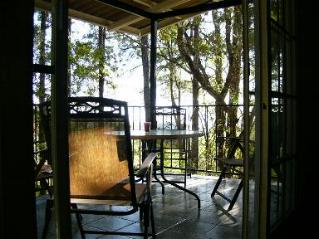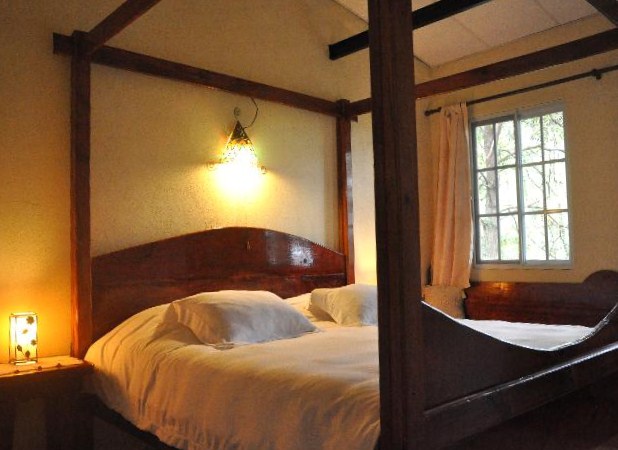 The Highland Cottage has the same layout as the Great Tinamou but situated some what "deeper" in the forest.
The Highland Tinamou cottage (like the Great Tinamou cottage) offers you a cosy and comfortable living room with a kitchen.

Big sliding doors will bring you to your own private veranda over looking the forest and a view into the canopy and all the way to the ocean.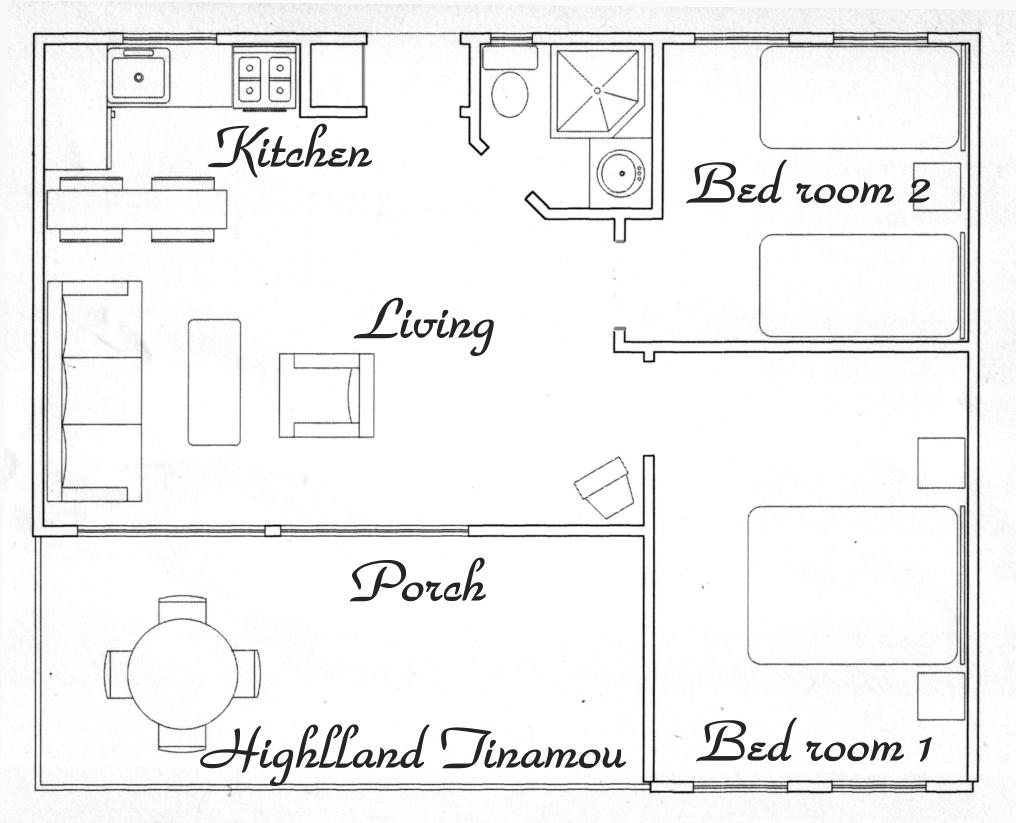 Through out the cottage and on the veranda/porch, you will find comfortable colonial style furniture.

In the master bedroom you will find a romantic king size canopy bed and everywhere even in the bathroom, you will find warm wood finish.

This cottage is perfect for two persons
but if you like to bring friends or family ?
No problem, if you wish we can make the second bedroom available.
In this second bedroom, we can arrange the beds so you will have two one person beds or one king size bed.
There is even space for a fifth person, who can sleep on the sofa bed in the living room.

Just picture your self sitting in the morning sun, enjoying your complementary breakfast basket in the comfort of your own porch surrounded by the beauty of nature.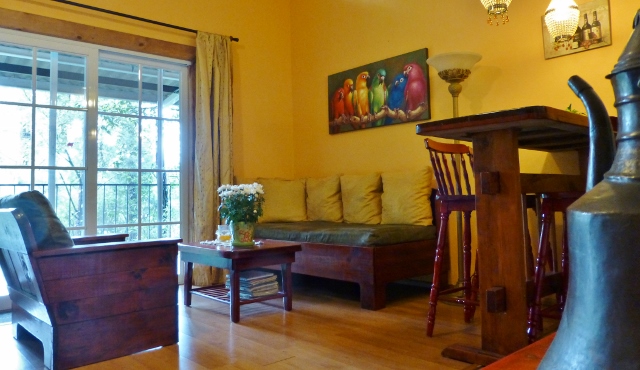 Click here to check Internet rates, availability or to make a reservation.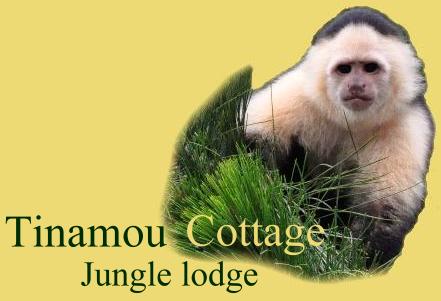 Always close to Nature.
Boquete Panama
---
Tinamou home page
Rates and Reservations
About your host and Tinamou
Coffee Adventures tours
pictures and info
Highland Tinamou Cottage
Great Tinamou Cottage
Little Tinamou Cottage
nature pictures
Tinamou Cottage and the estate
For the bird watchers
Birdlist Tinamou Cottage
---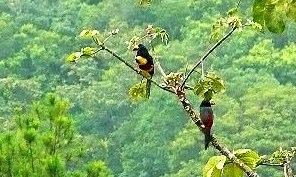 Nature photo's Tinamou Cottage
---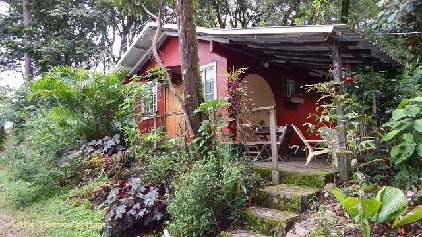 Little Tinamou Cottage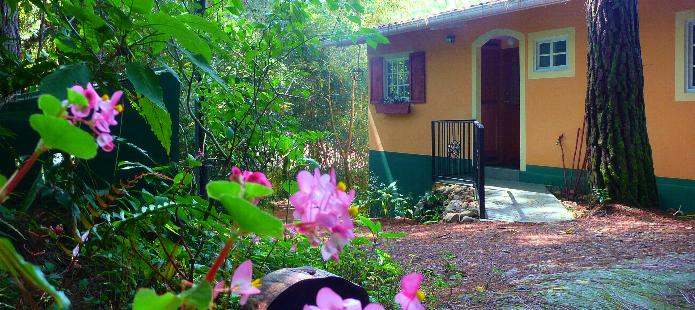 Great Tinamou Cottage
---
Unique !

The Highland and Great Tinamou are unique and we like to think they are among the best Boquete can offer.
You will find them to be the perfect romantic or family hideaway.
These spacious cottages are very privately situated in the jungle.
If you love nature and privacy, this is the place for you to stay.


---
No need to rough it

You are in the jungle but there is no need to rough it.

There is normal electricity, warm water, and WIFI in every cottage.
All beds have orthopedic mattresses and the finest European style bedding.

The cottage has a kitchen with a refrigerator and cooking facility's.
You will have all what is needed to serve a meal if you wish.
Next with Boquete close by, you will have a big selection of activities and restaurants.


---
Contact Info
Tinamou cottage
&
Coffee Adventures

Hans & Terry van der Vooren
Tel (507) 720 3852
Cell (507) 6634 4698
E-Mail Info@coffeeadventures.net




Finca Habbus de Kwie
Boquete, Chiriqui, Rep. de Panama

---

---